We're located just north of Downtown Fergus, past the Home Hardware and across the street from Walmart.
Weekdays
Tues: 7:00 pm
Wed-Fri: 8:30 am
Lord's Day
Sat: 5:00 pm
Sun: 9:00 am, 11:00 am
Monday-Thursday
9am – 12pm; 1:00pm – 5:00pm
Friday-Sunday
Closed
Here you will find a directory of our staff at St Joesph Fergus. To get in touch with any member of staff, use their email address or contact our office.
Brigitte Quinke, Sacristan
Catherine Cyr, Sacristan
Frank Rider, Choir Director
John Rooyakkers, Organist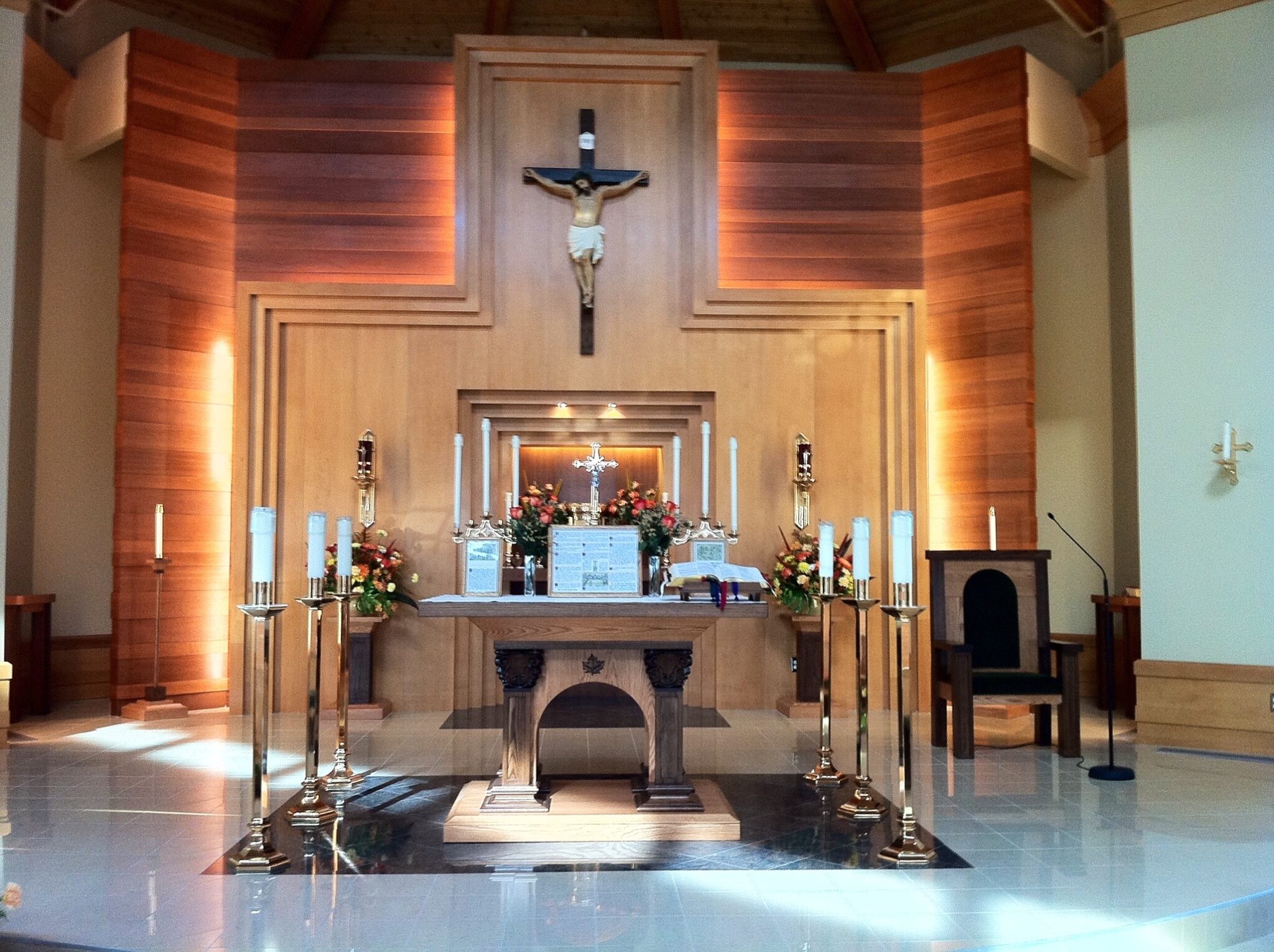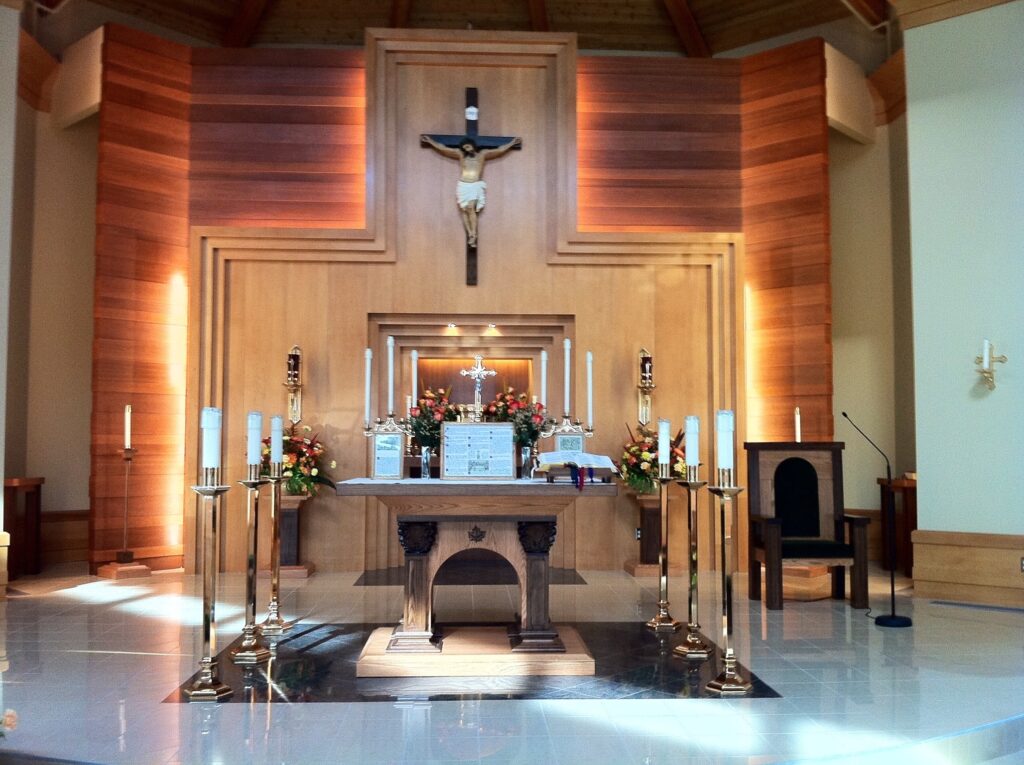 We love hearing from our parishioners — get in touch with our office for any questions.
For additional contact options, such as fax or phone, please see our Contact page.